FREE SHIPPING ON ALL ORDERS ABOVE $39

Roll over or click image to zoom in
Mandala Puzzle
Buy 2nd one 20%OFF (CODE:BUY2) buy 3rd one 40%OFF(CODE:BUY3)
??Mandala Puzzle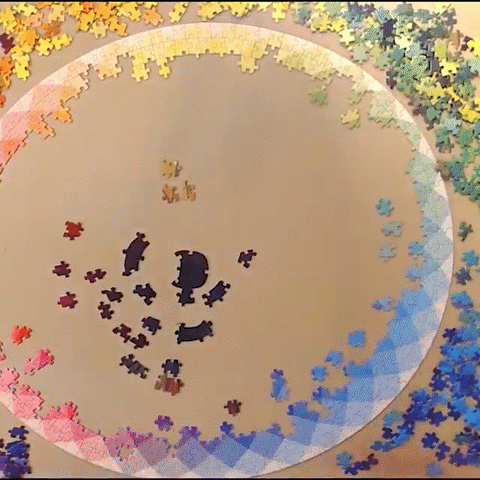 ????Enjoy your time at home with the family! With this?creative mandala?puzzle. you'll have lots of fun and quality time with your friends. husbands or kids!???????????????????
Features:
1000pcs/1 Set Puzzle

?

-

?

The upgraded difficulty. 1000pcs jigsaw. is interesting and challenging. Beautiful pattern. after completing the jigsaw puzzle. which is good decoration. Colorful and color changes more beautiful than the rainbow.
Developing Intelligence

?

-

?

It helps to cultivate children's cognition on color and shape. develop children's patience and focus. The puzzle can effectively inspire people's thinking. train thinking. judgment. and develop patience.
Creative Solution On The Back?- Feeling too stumped to finish the?puzzle? Don't worry. just check the solution on the backside. It has been divided into several parts with letters marked as 'A' 'B'??which helps to make the puzzle easier.
Relax Funny Game?-?It has the function of beautifying the home and enhancing the taste of life. Because it can relax the participants. the puzzle is also regarded as a casual game.
Easy Way for Complete?-?The back is printed with numbers to easy for you to complete the puzzle. and it is also convenient to check-in time whether there are missing puzzles.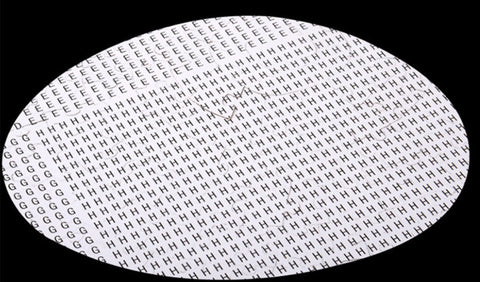 Safe Paper Material?-?Made of high-quality cardboard which ensures durability. Exquisite eco-friendly water-based paint is used for inkjet printing. The color is beautiful and durable. No faded. no other harmful substances.
Perfect Gift Idea?- Everyone will feel excited when finishing?their own artwork puzzle. This 1000-piece rainbow round puzzle will be the best gift for birthdays. team building and other parties.?Time to take your eyes off electronic screens?and try something?new!
INSTRUCTIONS FOR USE
When building. pay attention to avoid losing small pieces. When building a puzzle. you can sort each piece of puzzle pieces by the reverse letter sequence.

First. make the four sides of the picture. then press the front part of the puzzle to piece together the small pieces of the same letter sequence. and then combine the parts together to make it a complete puzzle.
BRINGING FAMILY TOGETHER
Putting puzzles together is a timeless activity that can bridge generations. No matter the age working together with family to solve a jigsaw puzzle is extremely rewarding. Not only do you have a chance to work together to accomplish something. but there is also lots of time to talk with one another & grow closer
PERFECT GIFT
Let your children feel the fun from the jigsaw puzzle and bring them a smile.
Specifications:
Material: Thick Cardboard

Quantity:?1000-piece Circular Puzzle

Packing:?Color Box


Size:?23.5 * 23.5 * 5 cm
Package includes:
Country/Region
Shipping Method
Costs
Shipping time
United States/Others
STANDARD

15 - 20

Business Days

United States/Others

STANDARD

Free for $49+
Notes:
1) Shipping Time does not include a 1-3 day processing period required to process your order from the date your order is placed.
2) We will make every effort to deliver your package ASAP. However, additional time may be required due to invalid addresses and custom clearance issues.
3) Should your package not arrive within 25 days after you have placed your order, you must contact Customer Support within 30 days after your order was placed.
COVID-19 UPDATE:
We are currently facing massive pressure onto shipping resources due to corona virus impact, so there are some possible delays, shipping currently takes
18-30
days.
But we will deliver the shipment to you as fast and as secure to you as we can!